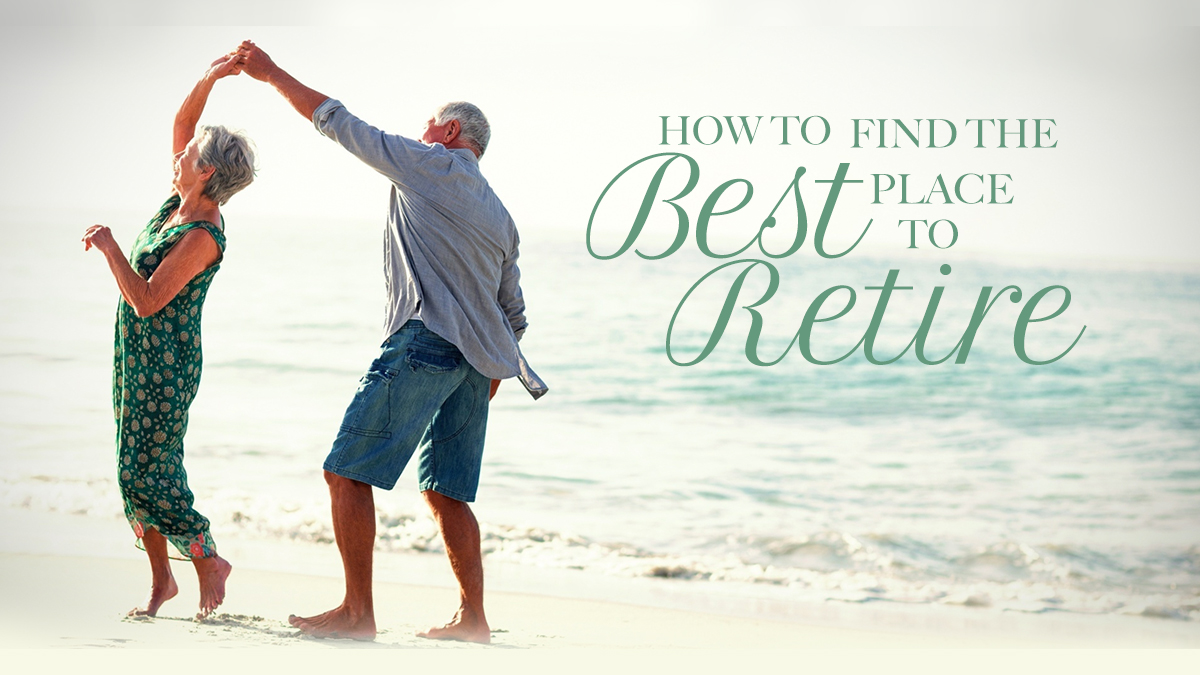 You've spent the majority of your life working hard and making a home along with your loved ones. Now, it's time to sit back and enjoy your twilight years. With retirement comes plenty of options, and navigating through all your choices can be quite a challenge. Namely, where, exactly, should you retire and how can you be sure it's the right fit for you?
Whether you're near retirement or want something to look forward to, we're here to walk you through a few helpful tips on how to find the best place to retire.
Guide on How to Find the Best Place to Retire
Consider Your Income
Before you decide between the sunny beaches of Florida or the colder, quiet climate of New England, you have to look at things with sensibility.
A lot of your options depend on what you can reasonably afford, so take a look at your finances including any 401(k) benefits you may have from work.
In recent years, retirement funds have taken quite the hit, with more Americans than ever struggling to fund their retirement. If you don't have as much as you'd like saved up, there are still ways to fund an enjoyable retirement.
You may want to consider a reverse mortgage, for instance, which is a tool many older homeowners use to fund their later years.
Think of Your Hobbies and Interests
Once you've analyzed your funds, you can start thinking about the fun stuff! Like what is it you'd like to do during your retirement?
Whether you love golfing, shopping, attending plays and events, or staying in and relaxing, there's a perfect location for you.
Research an Area
If you're considering making a move, it's so important that you do your research beforehand. As you begin your search for your new home, consider each of the following:
Crime rates
The average cost of living including taxes and fees (if applicable)
Climate
Access to airports, shopping districts, and hospitals
Economical health
You deserve a safe, happy retirement, so always do your research before making a choice.
Always Visit Beforehand
Imagine purchasing a car you've never taken for a test drive. It sounds like a disaster. Choosing a place to retire that you haven't visited is pretty much doing the same thing.
Municipal websites are fantastic resources, but they don't capture the authentic feeling of a town quite like experiencing it yourself. Think of this as the fun part of your research.
Experience everything your potential new town has to offer. Talk to your soon-to-be neighbors and get the inside scoop on the area. This is also where your interests and hobbies come into play, as you'll want to ensure there's plenty to do in your new town.
Final Thoughts on Finding the Best Place to Retire
Finding the best place to retire can be quite the challenge. But if you do your best to live below your means and within your finances, consider your hobbies, and do your research, you should have no problem finding the perfect retirement destination.
Are looking for a simple way to fund your retirement? Be sure to get in touch with us. We'll work with you to come up with a reverse mortgage solution that fulfills your needs and provides the comfortable retirement you deserve.